Boise High School


Class of 1975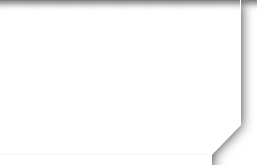 Sabrina Rogalsky Salisbury
Profile Updated:
December 30, 2015
| | |
| --- | --- |
| Residing In: | Marsing, ID USA |
| | |
| --- | --- |
| Spouse/Partner: | Bob Salisbury |
| | |
| --- | --- |
| Occupation: | Domestic Engineer |
| | |
| --- | --- |
| Children: | Jennifer, Abraham, Brian Salisbury |
Comments:
Until our children were nearing junior high, Bob worked for the railroad, so we moved around a bit. We lived in Kemmerer, Wyoming; Salt Lake City, Utah; and Homedale, Idaho. Bob now works for Blue Cross of Idaho. Our children are grown. We have five grandchildren with the oldest being 13 and the youngest being 3.
We live out in the country between Marsing and Homedale and are loving it. I go to Boise once a week to do volunteer work in the LDS temple. I work as music coordinator for the church, Sunday School class president, and visiting teacher. I like to do simple sewing (mostly making pillow cases and quilt tops). I love to do genealogy work. Sometimes I dabble a little in editing family home movies.
Life is good.
School Story:
I remember going to Garfield Grade School. We were taught that during recess, we needed to stay out back and not go around to the side of the building. Generally I was a quiet and well behaved student. Twice though I got in trouble for not staying in the back. Some of us were making noise below Mrs. Moore's opened window. She made us come in and listen to her tell a story (about a snowman) to her class. When it was time for her to let us go, she warned us to tell our teacher Mr. Spencer. We were afraid of getting into more trouble if we didn't tell Mr. Spencer, so we told him. I have at times wondered what would have happened if we hadn't told him. Another time, along with some other classmates, I got detention by having to stand against the wall during recess. I'm not sure how many days we got, but it was for not only leaving the back, but we went across the street to the grocery store. Other than that, I was not known for getting into trouble in grade school.
At East Junior High, my favorite teachers were Mrs. Sower in 7th grade and Mr. Hixon in 9th. My feelings of respect are turned to them for treating us with the kind of respect they wanted to be treated with themselves.
Does anyone remember Mr. Royce Garner and Mr. Pat Cudmore? They were awesome? Mr. Garner liked to tell jokes at the beginning of class time. Then it was time to get down to business. He made class fun. Mr. Cudmore was tolerant of what schemes we cooked up. One time, he left the class while we were watching a movie film. He thought we were safe to leave alone. Hah! While he was gone, a couple of the students ran the projector backwards so we could see the actors doing things backwards. When Mr. Cudmore came back in, we weren't as far along in the film as what he thought we should be. I don't know if he ever found out what had happened.
Mr. Sherod was something else. Our class was in the basement. One of our classmates in the back of the room opened the window because a student in the room was lowering out of their window a long strip of paper from their accounting machines. Mr. Sherod did not notice one of his students pulling the paper in. He did however, notice that one of the girls had perfume that he didn't like the smell of. He took it from her and hid it in his desk. Later, Mr. Sherod did something that he did occasionally. He left the room for a while. While he was gone, the room was decorated with the LONG strip of paper and writing on the board. Someone found the perfume in his desk and sprayed it around Mr. Sherod's desk. The next day, Mr. Sherod seemed to think it was clever of us, but also he scolded us because the next class that came in thought that we had a party. They wanted one too. Also, Mr. Sherod didn't like the way his desk smelled of perfume.
I remember when it was almost time for us to graduate, our principal was lecturing us over the loud speaker about how he did not want us to throw our caps up in the air after graduation. Mr. Sherod explained to us that he would no longer be our principal and wouldn't be able to do anything about it if we did throw our caps in the air. Mr. Sherod wanted us to make up our own minds about what we would do.
Mr. Sherod also let us have a mock trial. He chose two boys to be the thieves. They stole a typewriter from another classroom then stored it above a closet in our room. One day when Mr. Sherod was out of the room, one of the thieves decided that he needed to hide the evidence because of suspecting that someone knew of its whereabouts. Our classmate got the typewriter down from above the closet, climbed out the window, and dropped the typewriter.
One of the things I remember most about what Mr. Sherod taught us is that when you are teaching a class, they are more likely to have long term memory if you do roll playing. I will never forget the mock trial.
I also will remember Mr. Garner helping us to make homemade ice cream on the last day of school.
Mr. Cudmore was one I will always appreciate as being one who made school bearable. Thank you Mr. Cudmore. Thank you to all of you wonderful teachers who made a difference in our lives!